Bangladesh, Sri Lanka Plan Another Joint Economic Commission Meeting
7 August 2019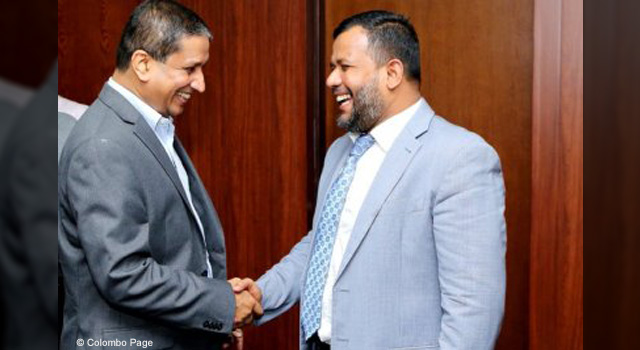 Mr. Riaz Hamidullah, High Commissioner of Bangladesh in Colombo, called on Mr. Rishad Bathiudeen, Minister of Industry, Commerce, Resettlement of Protracted Displaced Persons, Cooperative Development, Skills Development, and Vocational Training on 6 August 2019. The two officials discussed the planned 6th Joint Economic Commission between Bangladesh and Sri Lanka. The last Joint Economic Commission meeting was held in 2016.
The upcoming meeting will discuss the proposed Bangladesh-Sri Lanka Bilateral Free Trade Agreement (FTA), which aims to take the total trade between Bangladesh and Sri Lanka beyond its current $150 million range. The FTA could be signed once the joint feasibility study is finalized, noted Mr. Rishad Bathiudeen, quoting Mr. Malik Samarawickrama, Minister of Development Strategies and International Trade of the Government of Sri Lanka.
The meeting will also consider the implementation plan for the Bilateral Investment Promotion and Protection Agreement between the Bangladesh Investment Development Authority and the Board of Investment of Sri Lanka, and the Memorandum of Understanding on Standards between the Bangladesh Standards and Testing Institution and the Sri Lanka Standards Institute. These agreements were signed in 2017 after the bilateral meeting between Sri Lanka President Maithripala Sirisena and Bangladesh Prime Minister Sheikh Hasina.
The dates for the next session are being finalized.
Related Link: