Railway Link to India's Border by 2020
30 July 2014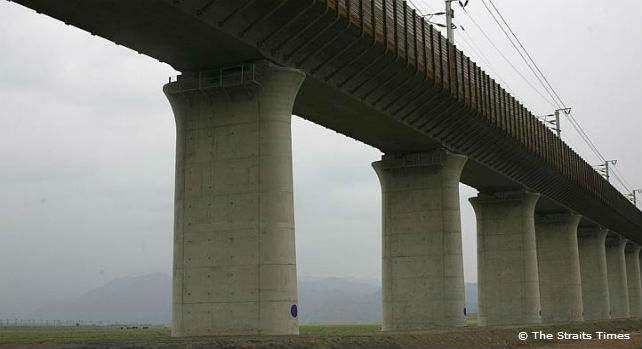 China initially opened the railway to Tibet's capital, Lhasa, in 2006 as part of its national plan to boost development. The railway is envisioned to be linked to Rasuwagadhi, Nepal through the Shigatse-Kerung stretch. Rasuwagadhi is about 500 kilometers from Shigatse. There are plans to extend the railway linking Tibet with the rest of the country during 2016-2020 to two separate points on the border of Nepal and on the border of India and Bhutan.
The Consul General of Nepal in Lhasa, Mr. Hari Prasad Basyal hopes the rail line extension will promote trade and tourism in both countries and strengthen cooperation between the people of Nepal and China. According to Ambassador of Nepal to China, Mr. Mahesh Maske, there is also a possibility that the railway line could be linked to Kathmandu once it has reached the Nepal-China border.
There are many other transport projects in Nepal and the idea of a possible Delhi-Beijing economic cooperation has been proposed. China has also suggested a Trans-Himalayan zone of cooperation.
Related Links:
China Plans Railway Link to India Border by 2020: Report
China Plans Rail Link with Nepal
India Warms up to Nepal – Is China Feeling the Heat?