Sri Lanka Ports Authority Constructing New HQ to Give Access to Services in One Place
8 July 2019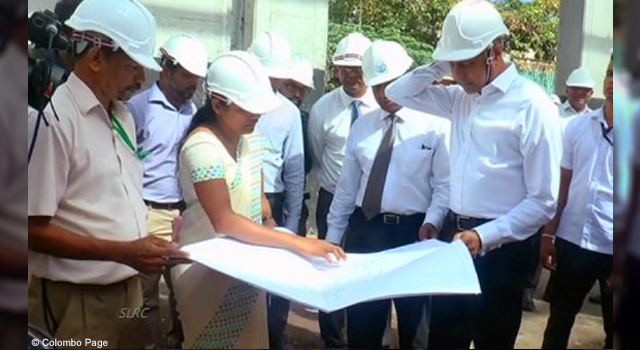 The Sri Lanka Ports Authority (SLPA) will construct a new 17-storey administrative building, according to Mr. Sagala Ratnayaka, Minister, Sri Lanka Ports, Shipping and Southern Development. SLPA's old premises along the Colombo harbor will be vacated to make way for the construction of the South Asian Subregional Economic Cooperation Port Access Elevated Highway.
The new headquarters, the Maritime Facilitation Center, is being built at the Canal Yard premises at a cost of LKR5 billion ($28 million). It will be completed in 2 years and will provide access to all port services in one location. The Maritime Facilitation Center building and the elevated highway will be a great benefit to Sri Lanka and the Port of Colombo, said Mr. Ratnayaka.
Sri Lanka will be constructing 5.3 kilometers of an elevated tollway and related facilities between the New Kelani Bridge and Galle Face in central Colombo, with support from the Asian Development Bank through a $300 million loan. The highway will ease traffic congestion, improve connectivity, and facilitate trade logistics.
Related Link: