BIMSTEC Secretary General Calls on India's External Affairs Minister
23 July 2019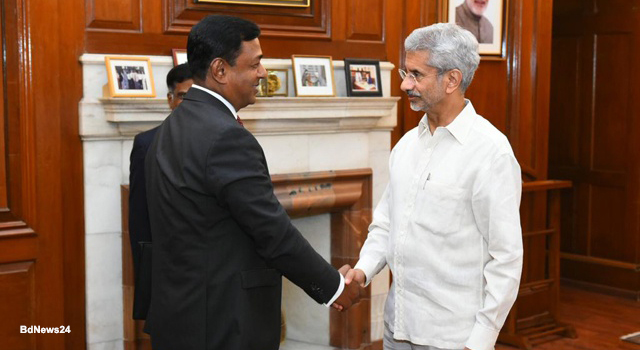 Mr. M. Shahidul Islam, Secretary General of the Bay of Bengal Initiative for Multi-Sectoral Technical and Economic Cooperation (BIMSTEC) Secretariat, called on Mr. S. Jaishankar, Minister of External Affairs of the Government of India, on 23 July 2019 in New Delhi, India.
Mr. Islam briefed the External Affairs Minister on initiatives taken by the BIMSTEC Secretariat toward fulfillment of BIMSTEC leaders' directives agreed during the Fourth BIMSTEC Summit. He also emphasized the need to hold regular sectoral meetings, and complete the ongoing review and rationalization of BIMSTEC's sectors of cooperation. The latter initiative aims to further focus the work of BIMSTEC.
Mr. Jaishankar reaffirmed India's strong commitment to BIMSTEC to the BIMSTEC Secretary General. He also expressed hope that the ongoing institutional reform within BIMSTEC will yield more results in the near future.
The Secretary General invited the Indian External Affairs Minister to visit BIMSTEC Secretariat during his future visit to Bangladesh.
BIMSTEC is an intergovernmental platform that brings together countries within the Bay of Bengal region—Bangladesh, Bhutan, India, Myanmar, Nepal, Sri Lanka, and Thailand, to strengthen their economic and physical linkages. BIMSTEC is a key priority for India as it focuses on forging stronger relations in the neighborhood, according to Mr. S. Jaishankar.
Related links: