ADB Discusses North East Industrial Corridor Feasibility Study with Nagaland Chief Secretary
11 July 2019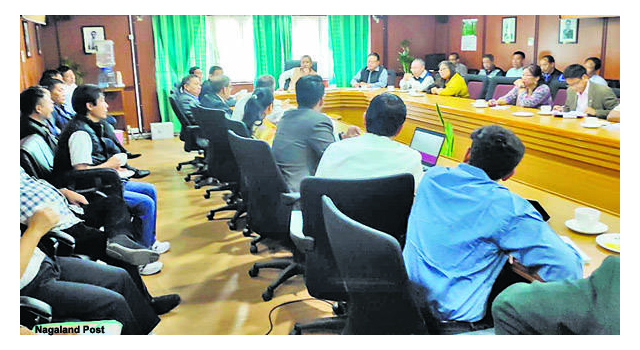 The Asian Development Bank (ADB) has been tasked by the Ministry of Finance of the Government of India to conduct a feasibility study on the proposed North East Industrial Corridor. An ADB team met with Mr. Temjen Toy, Chief Secretary of Nagaland, India, and senior officers of relevant state departments on 11 July 2019 to further discuss the study.
In the meeting, Mr. Toy emphasized the need to connect border trading points through the Eastern Expressway. He said that lack of facilities hampered trade in the borders.
Discussing potential industries, the Chief Secretary underscored the potential of coffee plantation and possible revival of the paper mill industry in the region. He also noted that mini power plants could be set up.
The ADB team shared its engagement with India's northeastern region, focusing on initiatives in transport, urban development, and energy.
Under the transport sector, the team highlighted the proposed South Asia Subregional Economic Cooperation (SASEC) road project, which will include the Kohima-Kidima-Karong-Imphal section with a budget of $140 million. The team also discussed relevant projects in India, Myanmar, and Nepal.
Related Links: