Sri Lanka-Bangladesh Trade Crosses $100 Million for the First Time
14 July 2014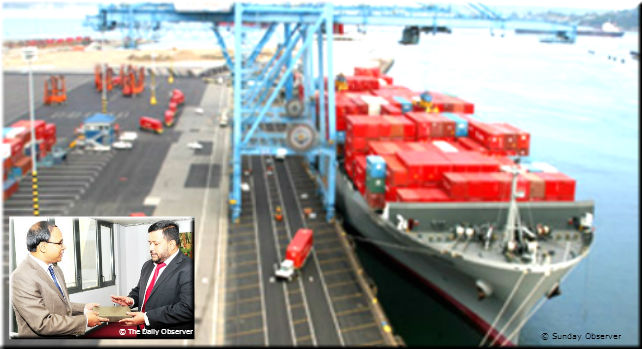 As Sri Lanka-Bangladesh trade crosses the $100 million mark for the first time, Bangladesh seeks to set up an investment promotion mechanism to increase trade volumes and improve bilateral trade. According to Ministry of Industry and Commerce in Sri Lanka, the total trade volume between the two countries stood at $83.19 million in 2012. It increased by 67% to $139.23 million in 2013, finally crossing the $100 million mark. The Investment Protection Agreement (IPA) incorporates investment fundamentals for Bangladesh investors looking at Sri Lanka as a future trade partner.
According to Mohammad Sufiur Rahman, High Commissioner of Bangladesh to Sri Lanka, investment related agreements such as IPAs are needed to attract Bangladesh investors in Sri Lanka. This promotes a positive investment climate and lack of competition with other regional suppliers. About 45 Sri Lankan firms have invested $292 million, while Bangladesh's investments in Sri Lanka are only about $3 million.
The Department of Commerce in Sri Lanka ranks Bangladesh as the 40th supplier to Sri Lanka in terms of total imports in USD by country (2005-2012). Sri Lanka has signed bilateral IPAs with 28 other countries, including India as the only other South Asia Subregional Economic Cooperation member country.

Related Links:
The Daily Observer: Bangladesh-Sri Lanka Trade Crosses $100m for the First Time
Sunday Observer: Lanka-Bangladesh Trade Crosses $100m Mark
Daily FT: Lanka-B'Desh Trade Crosses Critical $100m Levels for First Time
Ceylon Today: Bangladesh Wants Investments Protected