Nepal to Welcome Bangladesh Hydropower Investments
18 June 2019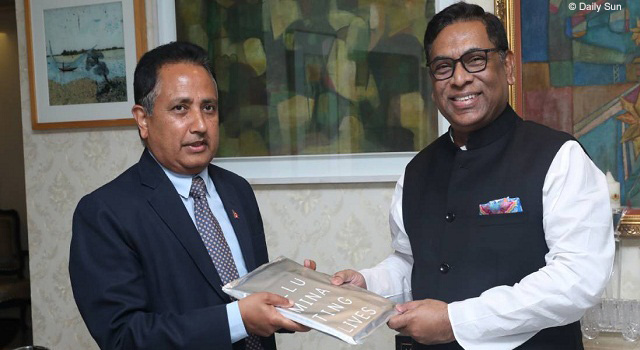 Nepal will welcome private and public sector investments from Bangladesh, said Energy, Water Resources and Irrigation Secretary, Nepal, Mr. Dinesh Kumar Ghimire on 22 June 2019.
Mr. Ghimire met with Power, Energy and Mineral Resources State Minister, Bangladesh, Mr. Nasrul Hamid in Dhaka, Bangladesh, after earlier attending a joint working committee meeting on Bangladesh–Nepal power development cooperation in Cox's Bazar.
Mr. Ghimire said the Nepal and Bangladesh are looking to boost trade and business with each other. He said the two countries also need to explore new areas of cooperation.
Mr. Hamid said that infrastructure development in Bangladesh has increased the country's electricity needs, and that Bangladesh is keen to import electricity from Nepal and Bhutan. Bangladesh private enterprises are also interested in investing in Nepal's power sector, he said.
The meeting on Bangladesh–Nepal power sector cooperation in Cox's Bazar tackled cross-border electricity trade, hydropower development by Bangladesh private investors, and the import of 500 megawatts of hydropower from Nepal. The meeting also discussed cooperation for the development of home solar power systems in Nepal.
Related Link: