Bangladesh Prime Minister Hasina Opens SASEC Flyovers, Underpasses, Bridges
25 May 2019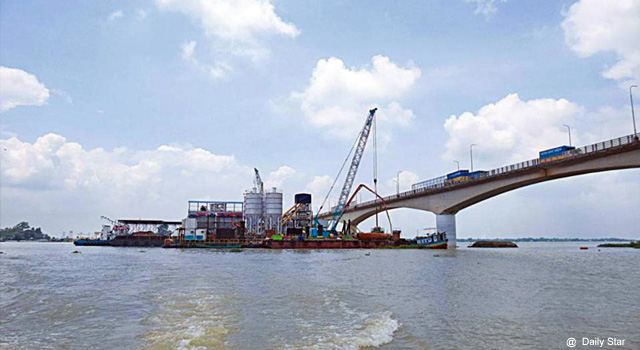 Bangladesh Prime Minister Sheikh Hasina inaugurated the Konabary and Chandra flyovers; the Kaliakair, Deohata, Mirzapur, and Gharinda underpasses; and the Kadda-1 and Bimail bridges on the Joydebpur-Chandra-Tangail-Elenga highway under the South Asia Subregional Economic Cooperation countries (SASEC) road connectivity project.
The Joydebpur-Chandra-Tangail-Elenga highway will facilitate subregional cooperation and strengthen trade among SASEC member countries.
Prime Minister Hasina also opened the second Meghna and Gumti bridges on the Dhaka-Chattogram highway. She took part in the inaugurations through a video conference call.
Related Links: