Bangladesh Foreign Minister Requests ADB Support in Building Regional Infrastructure
20 May 2019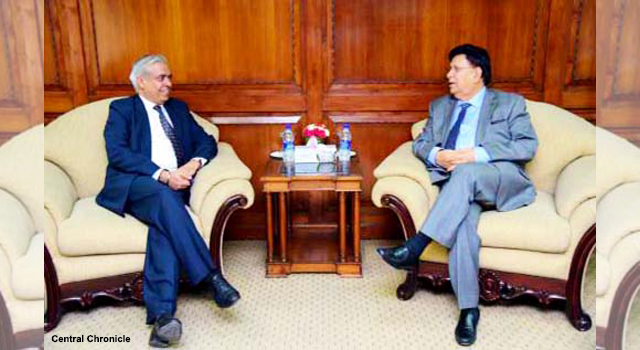 Mr. Manmohan Parkash, Country Director of Bangladesh Resident Mission of the Asian Development Bank (ADB), called on Mr. AK Abdul Momen, Foreign Minister of the Government of Bangladesh on 20 May 2019.
In the meeting, Mr. Momen expressed appreciation for ADB's role in supporting the development of Bangladesh's socio-economic sectors, and its huge involvement in improving Bangladesh's energy, transport, and education sectors.
The Minister lauded ADB's initiatives in strengthening regional connectivity through the SASEC program. He also requested the ADB Country Director for further support in building regional infrastructure. These include projects on hydropower generation and cross-border power transmission and distribution.
Mr. Parkash reiterated ADB's commitment to strengthening cooperation with Bangladesh, especially in the areas of infrastructure and skill development. He also remarked on Bangladesh's notable socio-economic achievements under the leadership of Prime Minister Sheikh Hasina.
Foreign Minister Momen ensured Mr. Parkash of all out support from the Government. He also updated the ADB Country Director about the recent development in the Rohingya crisis, and thanked ADB for providing $100 million grant assistance to Rohingya camps.

Related Links: