Nepal to Sign Power Deal with Bangladesh
7 August 2014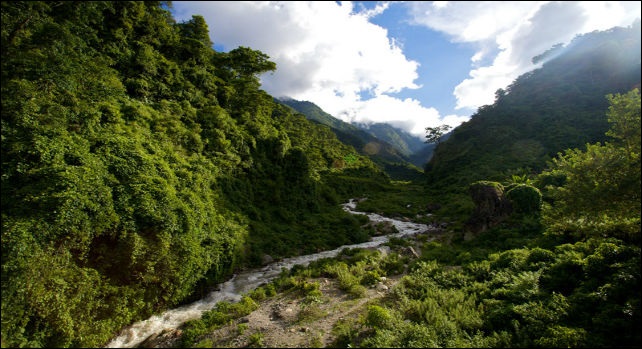 After striking a similar deal in India, Nepal is set to sign a power trade agreement with Bangladesh. A Memorandum of Understanding is expected to be vetted by Nepal and presented during the power sector cooperation meeting in December, after the South Asia Association for Regional Cooperation (SAARC) summit. Joint power projects that leverage Nepal's 83,000 megawatt hydropower potential and create mutual benefits for the region under the SAARC regional and subregional framework will be explored in future talks.
With an expected power surplus by 2016, these new power deals will help Nepal export electricity to India and Bangladesh. This is welcome news to about 40% of the Bangladesh population that is without access to power and currently struggles to meet electricity demands.
Speaking at a press briefing after the Nepal-Bangladesh ministerial meeting, Energy Minister of Nepal Mrs. Radha Kumari Gyawali said Nepal is ready to sell electricity to Bangladesh and welcomes long-term trilateral cooperation involving Bangladesh, Nepal, and India in the power sector. Hydropower produced in Nepal through power sector cooperation, would be exported to Bangladesh through India's power corridor. She also emphasized regional network and power-sharing mechanisms for better regional cooperation. Further discussions focused on developing closer regional cooperation in power and energy sharing among Bangladesh, Bhutan, India, and Nepal.
Related Links:
The Daily Star: Nepal keen to sign power trade deal with Bangladesh
Khabar South Asia: Bangladesh, Nepal to sign power deal
The Financial Times: Nepal ready to sign power deal with BD
New Age: Dhaka to sign deal with Kathmandu