20th Regional Heads of Customs Administration Conference of the WCO Asia Pacific Region Held in Kochi
10 May 2019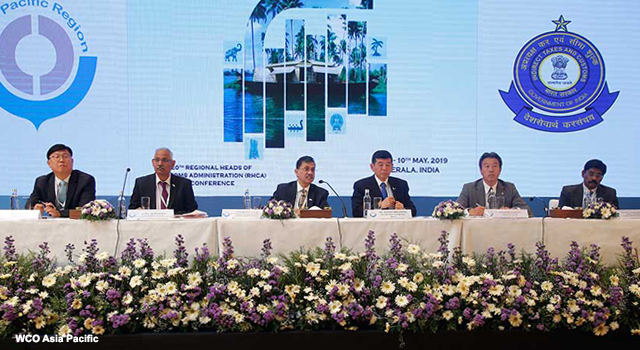 The Central Board of Indirect Taxes and Customs (CBIC) of the Government of India organized the 20th Regional Heads of Customs Administration Conference of the World Customs Organization (WCO) Asia Pacific Region in Kochi, India on 8-10 May 2019.
The conference reviewed members' progress in promoting, facilitating, and securing cross-border trade in the region through WCO's programs and initiatives. Capacity building programs and technical assistance support were reviewed.
The conference also discussed issues on security, trade facilitation, e-commerce, performance measurement, trusted trader programs, and emerging technological and logistical challenges in the fields of trade facilitation and Customs Administrations.
Mr. Pranab Kumar Das, Chairman, CBIC, delivered the opening remarks. He emphasized key focus areas that need to be prioritized, including the implementation of trade facilitation measures, cross-border e-commerce transactions, building capacity of small island economies and the on-going review of the Revised Kyoto Convention.

Related Links: