Sri Lanka Customs Prepares Launch of Paperless Documentation
16 April 2019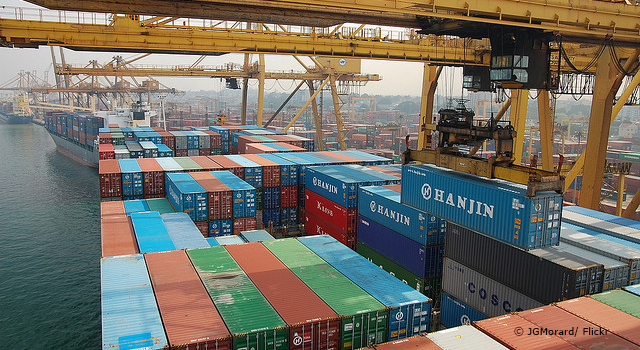 Sri Lanka Customs is preparing to launch its paperless documentation platform on 1 June 2019. The system, which is currently on trial run, will enable traders to file customs declarations online and use e-signatures. This is the first phase of Sri Lanka's move to go digital.
Ms. Sarojini Charles, Director General, Sri Lanka Customs, highlighted the country's readiness to go paperless in a forum. Calling it a "long overdue dream" for traders, she shared that this will help Sri Lanka maximize cross-border trade. She urged the private sector to support this endeavor. By the end of the year, online submission of customs declaration will be mandatory.
Sri Lanka is striving to improve trade facilitation, underscored Mr. Sunil Jayarathna, Director, Sri Lanka Customs. Cross-border trade is important to the long-term sustainable development and well-being of Sri Lanka's citizens, he added.
Mr. Jayarathna also shared that Sri Lanka Customs is in talks with port operators—the South Asia Gateway Terminals, Colombo International Container Terminal, and the Jaya Container Terminal—to streamline their document processing and link up with Sri Lanka Customs. This move could help bring down the average container clearance time to 12 hours or less.
Mr. Jayarathna noted that a day's delay at the border can increase costs by 10%. In 2014, it took a container an average of 2 days to clear the border. In 2018, the length of time was improved to 17 hours.
Other planned initiatives by Sri Lanka includes widening and automation of the gate to/from the port, and an Asian Development Bank-financed project, the SASEC Port Access Elevated Highway Project, to improve access from the country's expressway network to Colombo port.
Related Links: