Master Plan to Push Development of Ports and Shipping in Sri Lanka
11 March 2019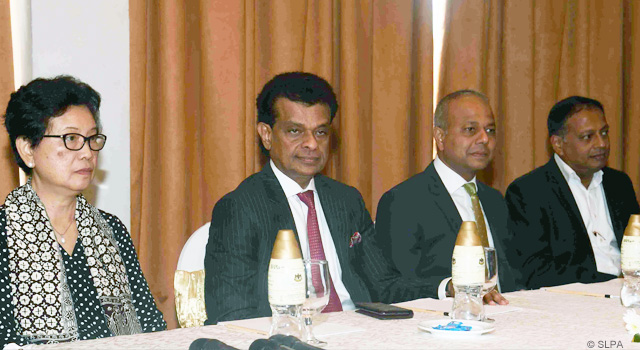 The Sri Lanka Ministry of Ports, Shipping and Southern Development and the Sri Lanka Ports Authority (SLPA) held its final stakeholders' workshop on a National Port Master Plan (NPMP) on 7 March 2019 in Colombo, Sri Lanka. The plan is supported by a technical assistance project by the Asian Development Bank (ADB) financed by the Japan Fund for Poverty Reduction. The final report will be turned over to the government of Sri Lanka by the end of March.
Mr. Williem Slendebroek, NPMP project manager, delivered the presentation on the master plan at the workshop, which was attended by officials from various government agencies.
Mr. Sagala Ratnayaka, Ports Shipping and Southern Development Minister, Sri Lanka, said the master plan would spur the development of the country's ports and maritime sector.
Ports and shipping play an important role in Sri Lanka's ties to the South Asia Subregional Economic Cooperation countries and the rest of the world. Sri Lanka is a significant transport hub in the region owing to its strategic location, according to Ms. Sri Widowati, Sri Lanka country director, ADB.
Related Link: