Nepal to Use India Transmission to Export Hydropower to Bangladesh and Myanmar
30 March 2019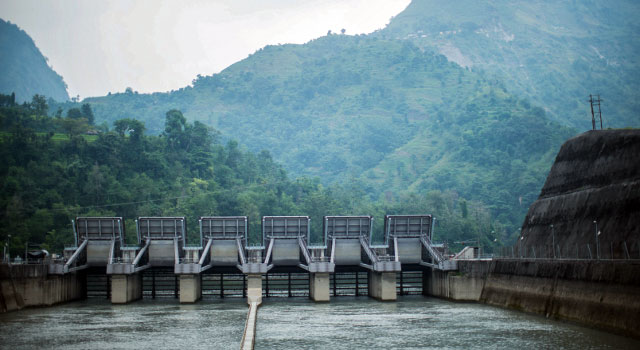 India said it would support Nepal's energy sector as Nepal seeks to export energy to third countries. India will be allowing Nepal to use its transmission backbone for energy export to third countries, such as Bangladesh and Myanmar. The move will provide power producers in Nepal access to international markets for energy export.
Nepal is expected to produce surplus energy during the wet season once the Upper Tamakoshi Hydropower Project begins operation in 2020. "We are searching for markets in South Asia and beyond to sell the excess power," said Mr. Barsha Man Pun, Minister of Energy, Water Resources, and Irrigation, Nepal. The country is also looking to tap its energy potential of 80,000 megawatts (MW) to add to its current installed capacity of around 1,270 MW. Mr. Pun was speaking at the Nepal Investment Summit in Kathmandu on 30 March 2019.
Hydropower currently accounts for only 26% of total energy generation in India. The country is targeting 40% of its electricity to be generated by hydropower projects. Mr. Sanoj Kumar Jha, secretary, Central Electricity Regulatory Commission, India, said India needs to use more hydropower electricity as it seeks to diversify its energy mix. He noted Nepal's strength as a hydroelectricity generation hub with the potential to strengthen South Asia's energy sector.
The Nepal government is formulating a water resources policy that will guide development of water resource-based projects in the country. It is also developing a hydropower development master plan and river basin plans for potential energy projects.
Related Link: