First Meeting of the SASEC Electricity Transmission Utility Forum
1 Oct 2013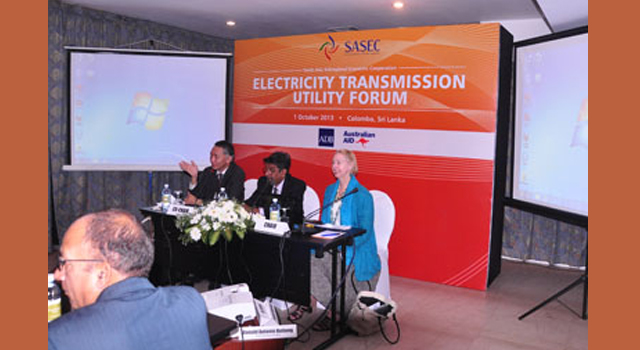 The meeting marked formal establishment of the SASEC Electricity Transmission Utility Forum (SETUF) as a vehicle for knowledge exchange in the development of cross-border power transmission infrastructure.
SASEC members agreed on the forum's operating modality, including the manner of election and the Chairperson's term of office. Guided by SETUF's terms of reference as endorsed by the SASEC Energy Working Group in 2012, the meeting affirmed broad priority areas that included:
Development coordination and update of cross-border transmission plans;
Prioritization of regional grid interconnections; and
Sharing of best practices and capacity development.
Participants agreed SETUF's workplan for 2013-2014, detailing critical support to the development of the South Asia Transmission Master Plan, through technical inputs to the study and participation in inter-governmental meetings to review progress made by the Master Plan.