SASEC Nodal Officials Meeting
3 May 2013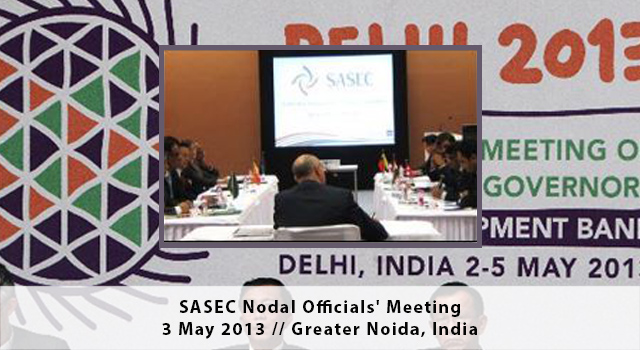 Nodal Officials from the four SASEC countries gathered in Greater Noida, India to discuss progress made in SASEC transport, trade facilitation, and energy initiatives over the past year. Mr. Juan Miranda, Director General of ADB's South Asia Regional Department chaired the meeting. Officials discussed
Progress made in transport, trade facilitation, energy, and ICT cooperation since the last Nodal Officials' Meeting in May 2012;
Project priorities with emphasis on the need to fund regional initiatives; and 
Subregional and inter-regional cooperation through the SASEC and BIMSTEC Programs.
Myanmar attended the meeting for the first time as Observer. The significance of South Asia's integration with South East Asia to unlock the full growth potential of Asia was noted, together with the important role of Myanmar in this integration.