ADB-NACIN Workshop on Customs Cooperation
17-18 Dec 2019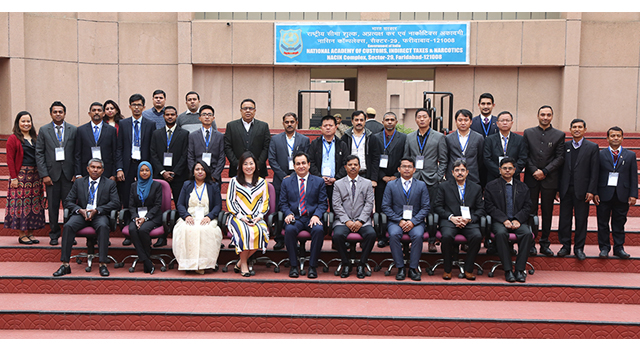 The National Academy of Customs, Indirect Taxes and Narcotics (NACIN) of the Government of India held a 2-day training program on customs cooperation on 17–18 December 2019 at the NACIN training center in Faridabad. The workshop was held in collaboration with the Asian Development Bank (ADB). It was attended by 17 Senior Customs officials from South Asia Subregional Economic Cooperation (SASEC) countries.
The training program discussed various aspects of Customs Cooperation, including World Customs Organization conventions and other international tools, their potential usage, and challenges in implementing Customs Mutual Assistance Agreements.
This is the fourth ADB and NACIN training program to be held under the Memorandum of Intent for Cooperation on Customs Capacity Building, which was signed in Bhutan in 2017. The ADB-NACIN knowledge sharing program aims to enhance SASEC countries' efforts to comply with provisions of the World Trade Organization Trade Facilitation Agreement. SASEC Customs administrations held successful workshops on trade facilitation measures for the authorized economic operator program in September 2018, time release study in November 2018, and customs valuation and database systems in June 2019.