SASEC SPS-TBT Diagnostic Study for Maldives: National Validation Meeting
8 Dec 2017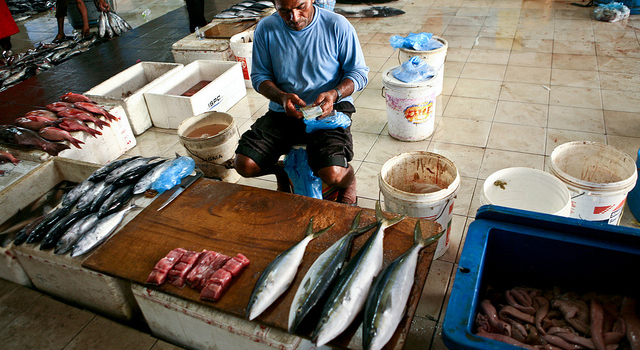 Following a national consultation meeting in February 2017, Maldives' Ministry of Economic Development, together with the Asian Development Bank (ADB) and other involved government agencies, launched a national diagnostic study process on sanitary-phytosanitary (SPS) measures and technical barriers to trade (TBT), under the trade facilitation agenda of the South Asia Subregional Economic Cooperation (SASEC) Program. A National Validation Meeting will be held with all stakeholders on 07 December 2017 in Male, Maldives, to share the draft final findings and recommendations of the diagnostic study, and capture further comments and feedback.
Given the reduction in tariffs over the last 30 years due to multilateral and bilateral obligations as well as autonomous economic liberalization, increasing importance is being directed toward addressing non-tariff measures (NTMs), which occur frequently in the form of standards and technical regulations, especially SPS and TBT. Accordingly, SASEC members agreed to develop mutual cooperation processes in the diverse and challenging area of SPS-TBT-related issues to address SPS-TBT barriers. As a first step, national diagnostic studies are under preparation in each of the six countries, with the goal of
Identifying specific items which have the potential for exports from the SASEC country and are subject to SPS-TBT measures of the importing countries;
Carrying out a national diagnostic audit by (i) examining trade data trends; (ii) conducting a gap analysis that examines and compares current national legislation, local practices, and international best practice; and (iii) carrying out practical field studies in identification of standards or regulations in the SASEC countries that are impeding trade on the above identified items;
Identifying current infrastructure capacity/constraints related to SPS and TBTs, and presenting prioritized recommendations for necessary future investments; and
Identifying priority national capacity-building activities in standards and regulations and a preliminary 2016-2018 time-line for these activities.
Around 30 participants are expected to attend from relevant government agencies, together with representatives from the private sector. ADB is supporting the Validation Meeting under regional technical assistance funding.