ADB Launch: Scaling New Heights: Vizag-Chennai Industrial Corridor, India's First Coastal Corridor
3 May 2016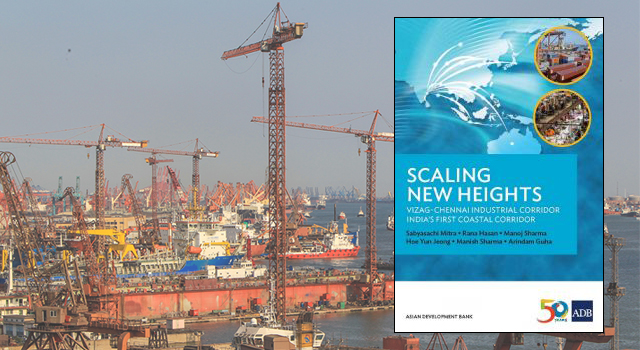 The Asian Development Bank (ADB), on 3 May 2016, launched Scaling New Heights: Vizag-Chennai Industrial Corridor, India's First Coastal Corridor at the ministerial meeting of the South Asian Association for Regional Cooperation (SAARC) at the ADB Annual Meeting in Frankfurt, Germany.
The book explores the potential of economic corridors in boosting manufacturing and generating much needed jobs in India and South Asia, and showcases the development of India's East Coast Economic Corridor (ECEC) by focusing on its initial phase, the Vizag–Chennai Industrial Corridor (VCIC).
The book presents how economic corridors can spur industrial development and further integrate South Asia with the global economy, to absorb millions of new entrants into the workforce annually.
South Asia, with its location and remarkable demographic dividend, has enormous prospects for economic growth. Amid the current global economic slowdown, India has emerged as one of the fastest growing economies in the world. With its huge domestic market and substantial opportunities for integration with the global economy, India has the potential to move to a higher growth trajectory.