SASEC Nodal Officials' Meeting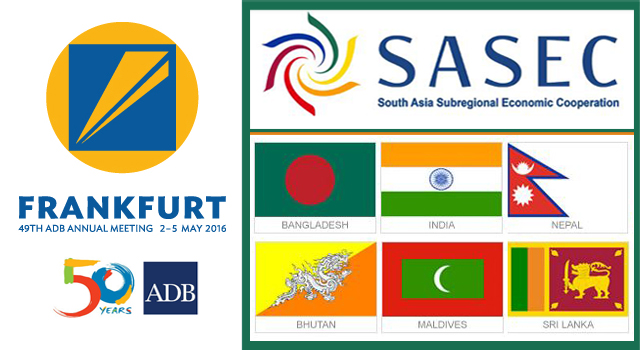 SASEC Nodal Officials representing Bangladesh, Bhutan, India, the Maldives, Nepal, and Sri Lanka met at the sidelines of the 49th Annual General Meeting of the Asian Development Bank in Frankfurt, Germany on 4 May 2016, to discuss key achievements of the SASEC Program over the past 12 months and provide overall strategic guidance on future activities.
Progress of the SASEC Program in the areas of transport, trade facilitation, and energy was actively discussed, and next steps decided for SASEC in 2016. Preparation of SASEC 2025 – the program's 10-year strategy and operational plan – was continued and it was agreed that the Vision and Operational Plan for SASEC 2025 should be completed by early 2017. The SASEC Secretariat was requested to ensure timely delivery of SASEC 2025.