Second Meeting of the SASEC Electricity Transmission Utility Forum (SETUF)
29 Apr 2014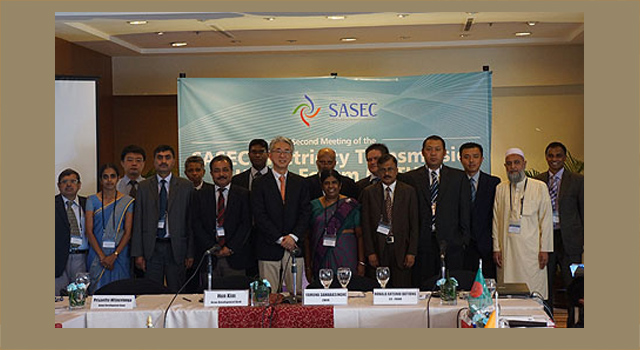 The Second Meeting of the SASEC Electricity Transmission Forum (SETUF-2) held in Manila Philippines on 29 April 2014, stressed the need for SASEC to increase cooperation in developing cross-border power connectivity and enabling power trade. SETUF is envisioned to play a key role in developing cross-border power transmission connectivity, and promote greater power trade between the SASEC subregion and Sri Lanka.
The meeting
discussed the scope and findings of the South Asia Regional Power Exchange Study (SARPES) and noted the importance of developing reliable power transfer capacities in attaining secure and sustainable energy supply for the subregion;
acknowledged the high benefit-cost ratios of cross-border power interconnections and their additional benefit of replacing thermal generation with cleaner hydropower;
discussed the Inception Report of the SASEC Transmission Master Plan;
agreed to the proposal to invite Maldives and SAARC Energy Center as observers to SETUF;
was briefed on a proposed Electronic Information Sharing System to be accessed through the SASEC Program website;
reviewed the progress of the SETUF Work Plan (2013-2014); and
discussed a draft SETUF Work Plan (2014-2015).

Mrs. Yamuna Malkanthi Samarasinghe, Additional General Manager, Ceylon Electricity Board, and Mr. Hun Kim, Deputy Director General, South Asia Department, Asian Development Bank (ADB), opened the Meeting. Mrs. Samarasinghe chaired and ADB co-chaired the sessions. Participants included SETUF focal persons — representatives of national transmission utilities and power system planners of member countries, as well as Asian Development Bank staff and consultants.