ADB South Asia Seminar Series Features BIMSTEC Master Plan for Transport Connectivity
12 May 2021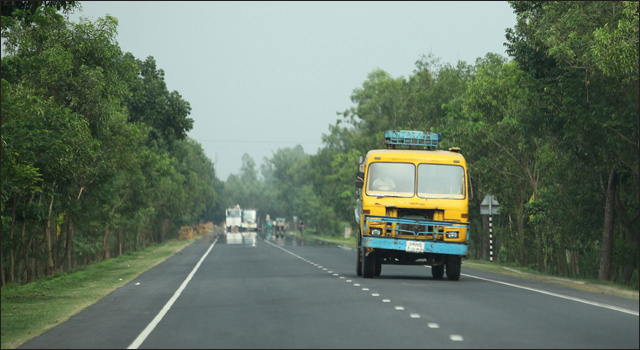 Mr. Dongxiang Li, Lead Regional Cooperation Specialist, Regional Cooperation and Operations Coordination Division, South Asia Department, Asian Development Bank (ADB), and Mr. Bruce Winston, Consultant for ADB and Executive Advisor of PADECO Co., Ltd. of Japan, presented the BIMSTEC Master Plan for Transport Connectivity at the ADB South Asia Seminar Series held on 12 May 2021.
The BIMSTEC Master Plan, developed under ADB assistance, is a comprehensive 10-year strategy and action plan for improving BIMSTEC's transport linkages covering roads and road transport, railways and rail transport, ports and maritime transport, inland water transport, civil aviation and airports, multimodal and intermodal transport, trade facilitation, and human resource development in the sector. It recommends strategies and actions to enhance transport connectivity between and across BIMSTEC's member states. It sets out a vision, a mission, and a policy framework to promote the development of international transport linkages and services. It also articulates the implementation strategies to be adopted and the goals to be achieved founded on those policies. Moreoever, it includes proposed measures to monitor the realization of these goals.
The Master Plan was approved during the 17th BIMSTEC Ministerial Meeting held virtually in Colombo, Sri Lanka on 1 April 2021. It has been endorsed for adoption at the 5th BIMSTEC Summit, which is expected to be held this year.
Read more about the BIMSTEC Master Plan for Transport Connectivity in "Building Seamless Transport Connectivity in the Bay of Bengal Region" by Mr. Li and Mr. Winston, published by Development Asia.