Advancing Maritime Cooperation in SASEC: Workshop on Port Logistics and Hinterland Connectivity Study
15 Jul 2021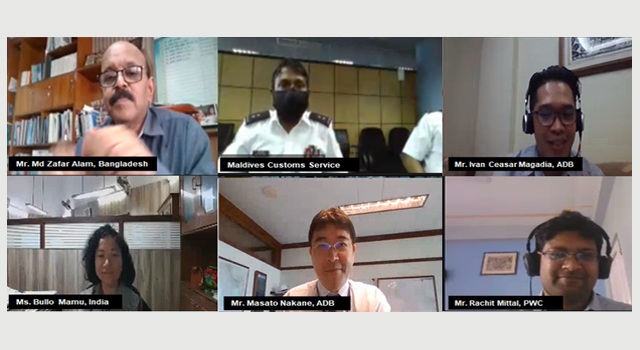 A workshop was held virtually to discuss the findings of the Study on Port Logistics and Hinterland Connectivity on 15 July 2021. This workshop is part of the Asian Development Bank (ADB)'s efforts to advance cooperation and integration in the SASEC maritime sector and promote globally competitive and environmentally sustainable ports in the South Asia Subregional Economic Cooperation (SASEC) subregion.
The workshop (i) presented the findings on longlist of solutions for addressing inefficiencies identified in the study; and (ii) sought stakeholders' feedback on the findings and guidance on the development of follow-up actions and policy initiatives on developing port logistics and hinterland connectivity in SASEC. The virtual workshop particularly underscored recommended infrastructure and technological interventions to enhance the efficiency of port logistics and connectivity in the region.
The event was attended by 52 participants, including representatives from port authorities, Customs, planning, shipping and transport authorities, and other related ministries in Bangladesh, India and Maldives. The workshop is supported by the ADB technical assistance Advancing Cooperation in the Maritime Sector in the SASEC Program, with funding from the United Kingdom Fund for Asia Regional Trade and Connectivity under the Regional Cooperation and Integration Financing Partnership Facility.