Northern Bypass Road Construction in Bhutan in Full Swing
14 November 2018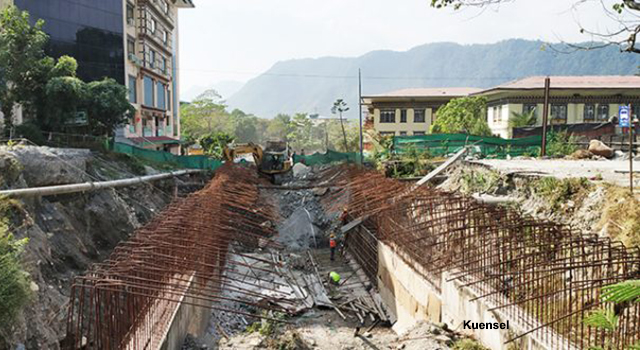 Construction of the Northern Bypass Road gains momentum with the start of the dry season in Bhutan. The 2.7 kilometer Northern Bypass Road is being funded by the Asian Development Bank (ADB) under the SASEC Road Connectivity Project.
Work on this road resumed in the last week of September. The project was initially disrupted by underground cables in the project area and monsoon rain.
Construction of the bridge over Omchhu River, another component of the project, has been completed by 25%.
The SASEC Road Connectivity Project will improve Bhutan's regional connectivity, providing access to remote areas in the eastern part of Bhutan, near the Indian border, and open up access to better economic opportunities and social services.
Related Links: