ADB Increases Financing for the SASEC Power System Expansion Project in Nepal
26 November 2018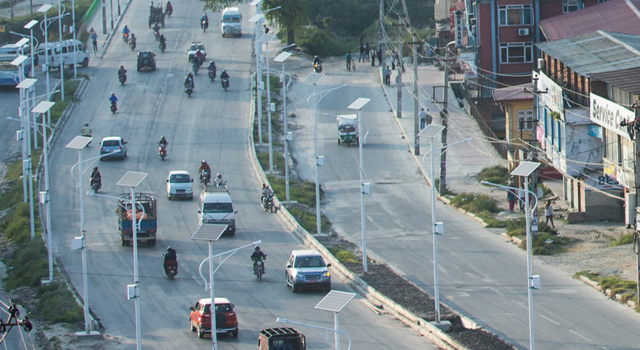 The Asian Development Bank (ADB) committed an additional $20 million to the SASEC Power System Expansion Project on 26 November 2018. The SASEC Power System Expansion Project, initially signed on July 2014, was implemented to help Nepal address its urgent power system needs. The project is building more than 200 kilometers of power transmission lines, as well as substations, along Kali Gandaki corridor in the Himalayas and Marsyangdi-Kathmandu route. The project is also building or upgrading more than 1,000 kilometers of power distribution lines in the east, central, and west regions of the country. Further, it supports construction of small hydroelectric power plants, as well as mini-grid based solar and solar/wind hybrid energy systems, to bring affordable renewable energy to remote areas.
This additional financing provides needed budget augmentation resulting from a change in financing arrangement from one of the co-financiers of the current project. The project is a priority under the SASEC Program's Power Generation and Transmission Master Plan and Regional Cooperation Business Plan, 2014-2016.
Key outcomes of the project include
Increase in power transmission capacity;
Improvement of power distribution network;
Increase in mini-grid-based renewable energy systems in off-grid areas;
Provision of capacity development support to the Nepal Electricity Authority and Alternative Energy Promotion Center; and
Development of utility scale solar photovoltaic projects.
Target project completion is in June 2022.
Related Links: