India-Myanmar Connectivity Moves Forward with IMT Trilateral Highway, MVA, Bus Service
26 October 2018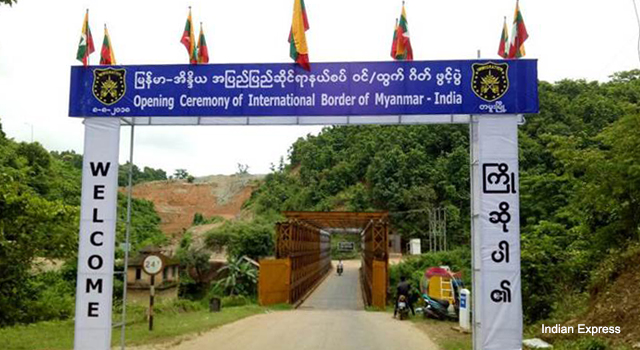 Ongoing transport connectivity projects between India and Myanmar were highlighted in a meeting between Mr. Nitin Gadkari, Minister of Road Transport and Highways, Shipping, Water Resources, River Development and Ganga Rejuvenation of the Government of India, and Mr. U Thant Sin Maung, Minister for Communication and Transport of the Government of Myanmar. The two ministers discussed (i) the status of improvements in the Kalewa-Yagyi stretch of the India-Myanmar-Thailand (IMT) Trilateral Highway, (ii) launching an Imphal-Mandalay bus service, and (iii) signing of a Motor Vehicles Agreement (MVA) between the two countries.
The meeting
Underscored the timely execution of the Kalewa-Yagyi project of the IMT Trilateral Highway;
Discussed the planned Imphal-Mandalay bus service initiative. This bus service will enable India and Myanmar nationals to travel further into each other's borders, taking advantage of the Land Border Crossing Agreement launched by both countries this year. The two countries will need to select operators to run bus services to/from the border onward to Mandalay and Imphal; and
Highlighted eagerness of both countries to sign a bilateral MVA for seamless movement of cargo and passenger movement. This will take connectivity between the two countries a step forward. A draft bilateral MVA is under discussion and the two sides are keen to finalize it soon.
The meeting was held in New Delhi, India on 26 October 2018.
Related Links: