Asian Development Bank, Government of India Sign Second Tranche of the SASEC Road Connectivity Investment Program
1 October 2018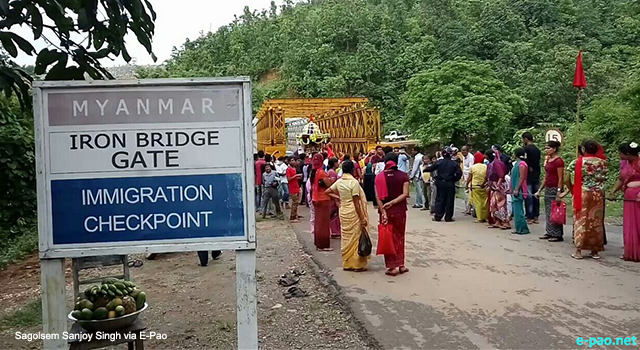 The Asian Development Bank (ADB) and the Government of India (GoI) inked the second tranche of the India: SASEC Road Connectivity Investment Program (SRCIP) on 1 October 2018 in New Delhi, India. This $150 million ADB loan project, to be supplemented with financing of $157.8 million by the GoI, will
Support upgrading of around 66 kilometers of national highways in Manipur, which is along Asian Highway-1 and links India to Myanmar; and
Provide additional financing for continued construction of around 103 km of state highways in Manipur.
The project will also construct an international bridge between India and Nepal, providing last mile connectivity along Asian Highway-2.
Mr. Sameer Kumar Khare, Additional Secretary (Fund Bank and ADB), Department of Economic Affairs, Ministry of Finance, GoI, signed on behalf of the Government of India, and Mr. Kenichi Yokoyama, ADB Country Director for India, signed on behalf of ADB.
The $500 million multi-tranche SRCIP is an important initiative in regional connectivity. Approved in March 2014, the Investment Program will be key to integrating South and Southeast Asia by providing linkages between India and Myanmar on the India-Myanmar-Thailand Trilateral Highway. It will upgrade about 500 km of roads along the North Bengal and northeastern region of India, bordering Bangladesh, Bhutan, Myanmar, and Nepal, enabling efficient and safe transport within India, toward other SASEC member countries, and onwards to other member countries of the Association of South East Asian Nations (ASEAN). It will also encourage growth of domestic and regional trade.
The SRCIP was endorsed by the SASEC trade facilitation and transport working group meeting in Singapore on 30 October 2013. It fulfills the SASEC Operational Priority in Transport in the SASEC Operational Plan 2016–2025 to upgrade and expand the road network along the major trade routes in the SASEC subregion.
Related Links: