Study on Subregional Trade, Transport, and Transit Facilitation Shares Findings in Bhutan
2 August 2018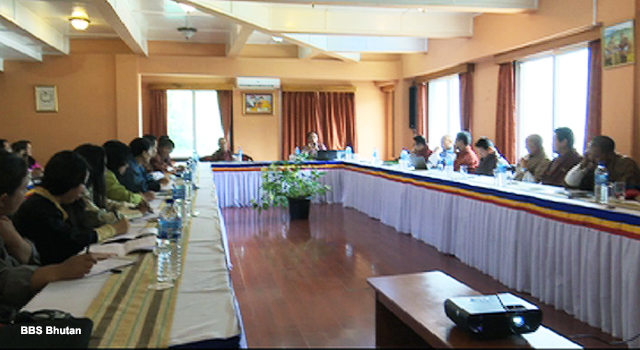 A study that aims to identify hurdles related to trade, transport, and transit facilitation has been conducted in Bhutan by the Bhutan Media and Communication Institute (BMCI), as part of a larger study on cross-border trade in the Bangladesh-Bhutan-India-Nepal (BBIN) and Myanmar subregion. In Bhutan, the study focuses on the Thimphu – Phuentsholing – Jaigaon – Changrabandha – Burimari – Dhaka and Pemagatshel – Samdrup Jongkhar – Rongia – Birathnagar corridors. BMCI recently held four dialogues with stakeholders in various cities in the country, including Phuentsholing, Samdrup Jongkar, and Thimphu.
The dialogue in Thimphu, held on 2 August 2018, shared study findings and recommendations to validate the outcomes and generate awareness on issues faced by Bhutanese trading across the region's borders.
The study highlighted the need to
Improve coordination and cooperation among different ministries and departments, and between governments to ensure better regional connectivity and safety of Bhutanese travelers;
Upgrade skills, internet connectivity and use of technology, as these affect the quality of people's lives along the regional corridor and impact trade flow;
Invest in Bhutan's road infrastructure and facilities at Land Custom Stations, decongest border towns, construct for storage facilities in all the dzongkhags (Bhutan's administrative and judicial districts), cross-border coordination, explore multi-modal and green transport, and raise awareness among different stakeholders.
The study also underscored the direct impact of regional agreements, such as the BBIN Motor Vehicles Agreement, on people. Stakeholders in border towns, including farmers, truckers, brokers, support service providers along the highways, policy makers, check point officials, manual workers and clearing agencies, are especially vulnerable to, and are direct recipients of, regional agreements because they are directly affected by the volume of trade.
The study also noted the impact of political and ground realities on cross-border connectivity. Political complexity remains a hurdle in timely implementation of projects that link borders, such as development of railways, roads, and ports.
The subregional study is commissioned by the Consumer Utility and Trust Society (CUTS) International. CUTS International is also carrying out similar studies in Bangladesh, India, Myanmar, and Nepal, to be compiled in a report.
Related Links: