Government of India Introduces ECTS Modality on Nepal-bound Freight via Vizag Port
1 August 2018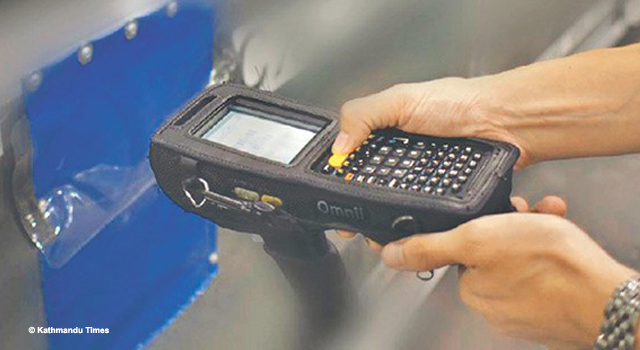 The Visakhapatnam (Vizag) Customs House has issued a public notice announcing concurrence of the Government of India to implement the Electronic Cargo Tracking System (ECTS) on Nepal-bound cargo via Vizag Port on pilot basis. Transshipment using ECTS is introduced initially on the Vizag-Birgunj (Nepal) rail route via the Raxaul (India) Land Customs Station (LCS) from 1 August 2018.
Under this modality, freight carrying goods headed for Nepal will be affixed with an ECTS seal. Information including details of the containers, names of the importer, Import General Manifest (IGM) No and Bond No, and the corresponding ECTS seal, will be lodged in a web application before the start of transshipment. Verification of the status of the seal, official unsealing, and endorsement of cargo for transshipment will be conducted at Raxaul Railway. A "trip-report" will be generated by the ECTS system, and made available to the Vizag Customs House and Raxaul LCS.
In case the ECTS reports an unauthorized unsealing alert, Indian Customs officials will conduct physical checks on the cargo. Traders will file the Customs transit declaration once the cargo reaches the inland container depot in Birgunj (Nepal).
The Asian Development Bank is supporting this ECTS initiative under the South Asia Subregional Economic (SASEC) Program.
Related Links: