ADB VP Pledges Continued Support for East Coast Economic Corridor
20 July 2018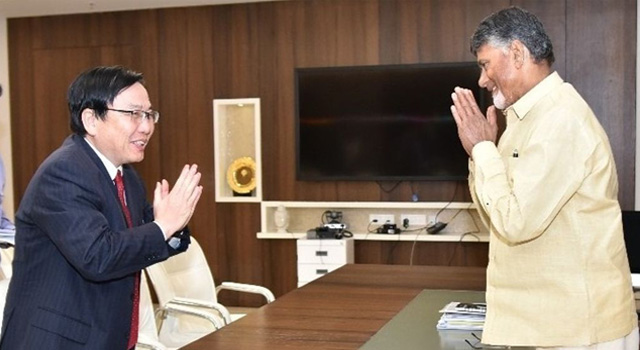 The Asian Development Bank (ADB) is committed to supporting the development of India's East Coast Economic Corridor (ECEC), according to Mr. Wencai Zhang, Vice President, ADB. Mr. Zhang was in Andhra Pradesh and Tamil Nadu on 19-20 July 2018 for meetings with State and district officials.
The ECEC is India's first coastal corridor. It extends from Kolkata to Kanyakumari, covering 25,000 kilometers through the states of Andhra Pradesh, Tamil Nadu, Odisha, and West Bengal.
Through infrastructure planning, project implementation, investment, and policy support, the ECEC will transform the region to a top investment destination, said Mr. Zhang.
Mr. Zhang visited upcoming industrial hubs and met with officials from Andhra Pradesh and Tamil Nadu, including Mr. Nara Chandrababu Naidu, Chief Minister, Andhra Pradesh, and Mr. Amaranatha Reddy, Andhra Pradesh Minister for Industries. Mr. Zhang said ADB is committed to work with state government to fast-track work to put into operations industrial hubs in Visakhapatnam and Srikalahasti.
In 2016, ADB approved $625 million in financing to develop the Vizag-Chennai Industrial Corridor (VCIC) in Andhra Pradesh. It also plans to invest $1.5 billion for the Chennai-Kanyakumari Industrial Corridor (CKIC) in Tamil Nadu.
Related Links: