World Bank releases Logistics Performance Index; Nepal Climbs 10 Spots
28 July 2018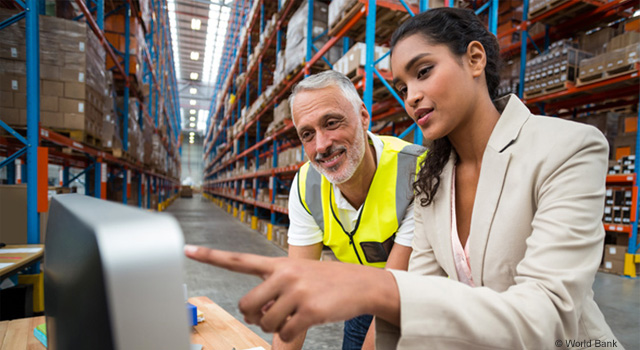 The World Bank (WB) has recently released its latest figures for logistics performance. WB's Logistics Performance Index (LPI) assesses the performances of 168 economies based on performance in customs, infrastructure, ease of arranging shipments, quality of logistic services, timeliness, and tracking.
This year, Nepal garnered an LPI score of 2.51, placing 114th in its overall ranking. It climbed 10 spots compared to its showing in 2016, when it received an LPI score of 2.38. Improvements in customs efficiency, customs clearance procedures, trade-related infrastructure, and ease of doing cross-border trade account for the improved score for Nepal.
Of the South Asia Subregional Economic Cooperation (SASEC) member countries, India ranked highest at 44, with a score of 3.18, slipping from its previous ranking of 35. Bangladesh scored 2.58, with a rank of 100 globally from 2016's 87; Bhutan scored 2.17, with a rank of 149 from 135; Maldives scored 2.67, climbing to 86 from 104; and Myanmar scored 2.3, with a rank of 137 from 113. Sri Lanka scored 2.6, with a rank of 94 from 2014's 89.
Logistics supports the physical movement of goods through transportation, warehousing, brokerage, express delivery, terminal operations, information management, and other services. The efficiency of a country's logistics is a key factor in a country's trade opportunities.
"Logistics services are the backbone of international trade," says Ms. Caroline Freund, Director of the Macroeconomics, Trade & Investment Global Practice at the World Bank Group. "Good logistics reduce trade costs, but supply chains are only as strong as their weakest link. For developing countries, getting logistics right means improving their infrastructure, customs, skills and regulations."
Related Links: