India-Nepal New Partnership in Agriculture Meeting Discusses Potential Areas of Cooperation in the Agricultural Sector
20 June 2018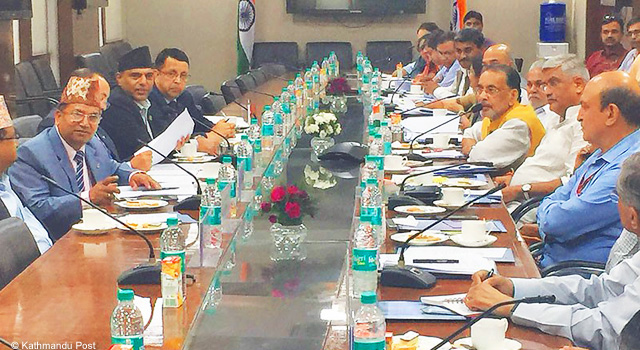 A high-level delegation from Nepal, led by Mr. Chakra Pani Khanal, Minister for Agriculture, Land Management, and Cooperatives, visited India to meet with their counterparts, led by Mr. Radha Mohan Singh, Minister of Agriculture and Farmers' Welfare, Government of India in the inaugural Ministerial meeting for the India-Nepal New Partnership in Agriculture.
Launched on 7 April 2018, this partnership was conceptualized to increase bilateral cooperation in agriculture for the benefit of Indian and Nepalese farmers. The inaugural Meeting discussed possible initiatives for future collaboration, such as joint agricultural research and education; arrangement for the supply of fertilizers; mutual recognition of inspection, testing, and certificates; implementation of trade facilitation measures; and exchanges between the India Council for Agricultural Research and the Nepal Agricultural Research Council.
They also inked agreements on measures that will help boost Nepal's agriculture industry, including:
1) Two quarantine posts to be built in Nepal's eastern and western regions by the Government of India. These will improve implementation of quarantine measures and help make trade more efficient for Nepalese exporters/importers;
2) Technical support from the Government of India to help develop Nepal's tea industry; and
3) Commitment by both Governments to resolve issues on Nepal-India ginger trade through policy measures.
The Meeting agreed to hold a joint working group in July 2018 in New Delhi, India, to address import/export issues on agricultural goods between the two countries.
The next "New Partnership in Agriculture" meeting is set to be held in Nepal.
Related Link: