Nagaland Chief Minister Emphasize Need to Develop Road Infrastructure
5 May 2018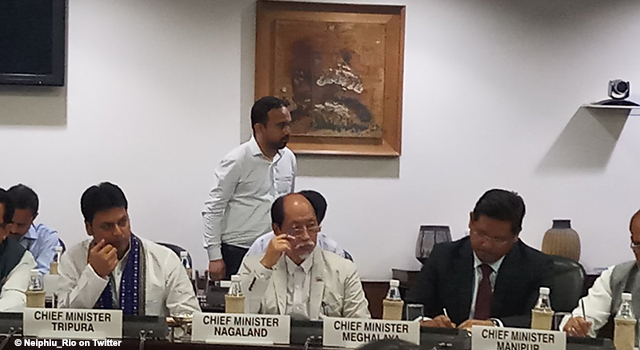 Mr. Neiphiu Rio, Chief Minister of Nagaland, highlighted the need to develop road infrastructure along India's eastern corridor to improve people's lives. Speaking in an interactive session on the Government of India's 'Act East' Policy chaired by Ms. Sushma Swaraj, External Affairs Minister of the Government of India, Mr. Rio urged fast-tracking transformation of connectivity corridors into economic corridors, and resolving issues related to increasing maritime and air connectivity between Association of Southeast Asian Nations (ASEAN) countries and India.
The Chief Minister noted that the India-Myanmar-Thailand Motor Vehicle Agreement will play a critical role in realizing seamless movement of passengers, personal, and cargo vehicles along roads linking the three countries. He also underscored the importance to expand National Highway 29, which links India and Myanmar by connecting Dimapur with Kohima and Imphal on to Moreh, into four lanes.
The interactive session on the Act East Policy gathered chief ministers from India's northeastern region to integrate their views into the Act East Policy.
Related Link:
Nagaland Chief Minister Rio presses for development along eastern corridor