Kolkata-Khulna Train Service Launched
9 November 2017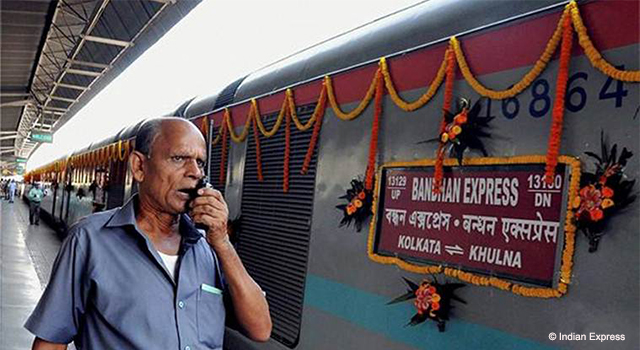 Bangladesh Prime Minister Sheikh Hasina, India Prime Minister Narendra Modi, and West Bengal Chief Minister Mamata Banerjee, jointly flagged off the Bandhan Express on 9 November 2017 via video conference, and inaugurated the India-built railway bridges over the Titas and Bhairab rivers in Bangladesh.
The Bandhan Express is a new passenger train linking Kolkata, India, with Khulna, Bangladesh. It covers the 172-kilometer distance within four and a half hours. This train service is set to bolster links between West Bengal and Bangladesh, and ensure mutual development between the two countries, according to Prime Minister Modi.
Prime Minister Hasina highlighted that this train service is a dream come true for the people of Bangladesh and India.
Related Links: