India Commerce and Industry Minister and ADB President Discuss Promotion of India's Manufacturing and Export
11 September 2017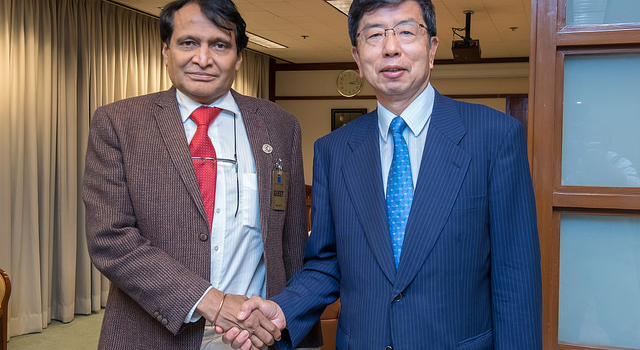 Mr. Suresh Prabhu, Commerce and Industry Minister, India, discussed ways to increase competitiveness of India's manufacturing and exports with Mr. Takehiko Nakao, President, Asian Development Bank (ADB), on the sidelines of the 5th East Asia Summit Economic Ministers' Meeting on 11 September 2017 in Manila, Philippines.
According to Minister Prabhu, they discussed how to modernize India's key industries, develop global supply chains to boost manufacturing, and promote export.
President Nakao emphasized India's potential to integrate with global value chains, with its abundant human resources, and the international growth of Indian businesses.
Related links: