Trade Facilitation Center for Handicrafts Inaugurated in Varanasi
22 September 2017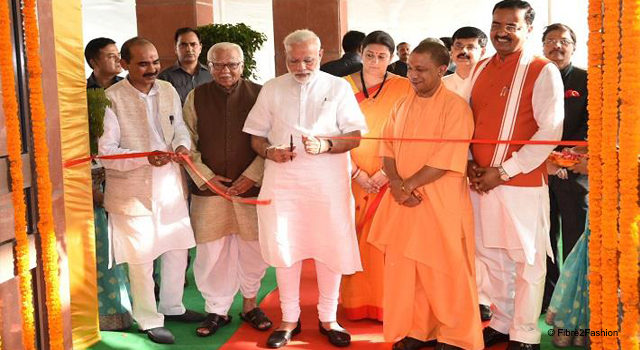 India Prime Minister Narendra Modi inaugurated the Deendayal Hastkala Sankul, a trade facilitation center for handicrafts, at the Varanasi region on 22 September 2017.
The Center aims to promote the products of regional artisans and weavers, including handlooms, handicrafts, and silk products, to increase their demand and also boost tourism in Varanasi.
The Center will help integrate artisans, weavers, and entrepreneurs into the global economy by providing market opportunities, boosting their marketing capabilities and linking them to domestic and international markets. It will provide trade facilitation and advisory services on trade procedures, formalities, and legal and regulatory requirements, to help raise awareness among entrepreneurs on new rules and regulations necessary for import/export. A Crafts Museum will also showcase the rich tradition of Varanasi.
Related links: