Digitization of the ATA Carnet System Moves Forward
5 July 2017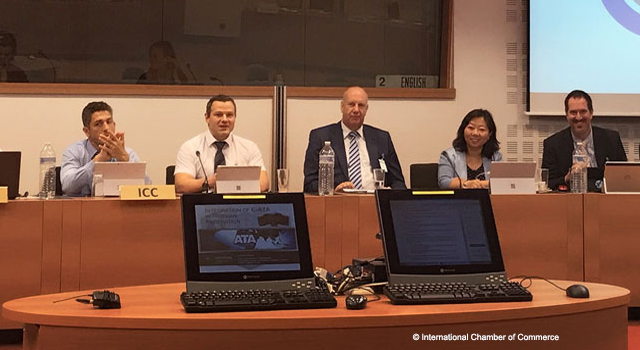 Digitization of the ATA Carnet system was emphasized at a meeting between the International Chamber of Commerce (ICC) World Chambers Federation's eATA Steering Committee and the World Customs Organization (WCO) eATA Working Group held on 30 June 2017 in Brussels, Belgium.
Digitizing the ATA Carnet brings several benefits, including convenience in transaction facilitation, increased data security, claims prevention, and reduction in administration.
The ATA Carnet is an international customs document that permits the tax-free and duty-free temporary export and import of goods for up to one year. The system is operated under two international conventions (ATA and Istanbul Conventions) and is jointly administered by the WCO and ICC through the World Chambers Federation. ATA Carnet is currently in force in 77 countries and economies, including India and Sri Lanka.
Related Link: