ADB Finalizes the Chennai-Kanyakumari Industrial Corridor Report
10 July 2017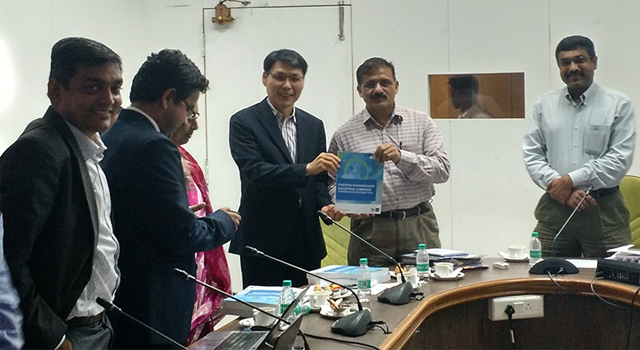 The Asian Development Bank (ADB) submitted the draft final report of the Comprehensive Development Plan for the Chennai-Kanyakumari Industrial Corridor (CKIC) to the State Government of Tamil Nadu, India on 10 July 2017.
Key findings of the report highlighted the corridor's goals of increasing the state's manufacturing output to $222 billion by 2035, and generating over 3 million jobs. It further identified seven priority sectors that will potentially drive Tamil Nadu's industrial transformation, as well as key locations for developing the industrial nodes.
The study recommended synchronizing investments with industrial and trade policies critical to raising competitiveness and improving ease of doing business. The study also prescribed key institutional mechanisms to further unlock industrial and infrastructure development.
CKIC is the second phase of the East Coast Economic Corridor development, India's first coastal corridor, which supports the Government of India's Make in India campaign to boost manufacturing through foreign direct investment, and the port-led industrialization under the Sagarmala initiative and the Act East Policy. CKIC aims to contribute to the Tamil Nadu Vision 2023, which seeks to boost manufacturing, promote a balanced regional growth, and develop the state's southern districts.