India PM Modi Announces Direct Colombo-Varanasi Flights
12 May 2017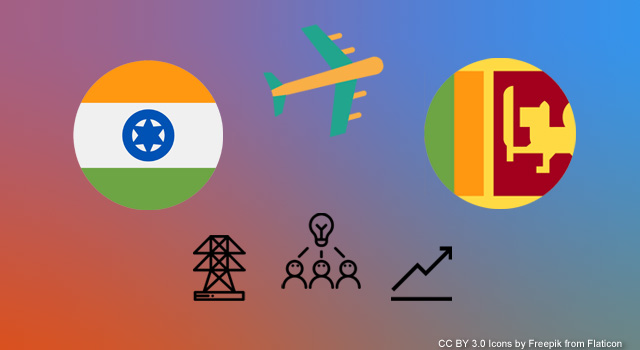 India Prime Minister Narendra Modi announced that Air India will fly direct between Colombo, Sri Lanka, and Varanasi, India, beginning August 2017. Speaking at the 14th International Vesak Day celebrations on 12 May 2017 in Colombo, he said direct flights "will ease travel to the land of Buddha for my brothers and sisters from Sri Lanka, and help you directly visit Sravasti, Kusinagar, Sankasa, Kaushambi and Sarnath."
"I believe we are at a moment of great opportunity in our ties with Sri Lanka… You will find in India a friend and partner that will support your nation-building endeavors," said Prime Minister Modi.
"In trade and investment, we are already significant partners. We believe that free flow of trade, investments, technology, and ideas across our borders will be to our mutual benefit. India's rapid growth can bring dividends for the entire region, especially in Sri Lanka," he added.
Bilateral trade between the India and Sri Lanka now stands at $2.6 billion. India and Sri Lanka will be increasing cooperation in infrastructure and connectivity, transport, and energy. Prime Minister Modi said his meeting with Sri Lanka Prime Minister Ranil Wickremesinghe and President Maithripala Sirisena have reinforced their willingness to work for common goals.

Related Links: