Bangladesh, India, Nepal to Redraw BBIN MVA
5 May 2017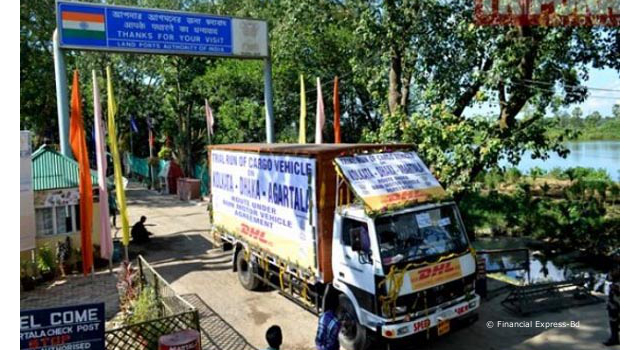 The Bangladesh-Bhutan-India-Nepal (BBIN) Motor Vehicles Agreement (MVA) will be redrawn by Bangladesh, India, and Nepal, following Bhutan's agreement for the three countries who have ratified the transit agreement to proceed with its implementation.
In June 2017, the BBIN working group will meet to redesign the routes, including corridors that start from Paro and Phuentsholing in Bhutan, connecting Dhaka and Kolkata. An official estimates the process will take five to six months, with the edited protocols requiring approval by the Parliaments of Bangladesh, India, and Nepal.
Bhutan's Ministry of Foreign Affairs announced in May 2017 that the country is still completing its internal procedures for ratification of the BBIN MVA, and addressing issues, including environmental concerns, raised by local stakeholders.
The BBIN MVA is a landmark framework agreement aiming to facilitate the seamless flow of passenger, personal, and cargo vehicular traffic between and among the BBIN countries.
Its objectives include raising total trade among the BBIN countries. At present, India's trade share in the BBIN subregion is around $10.82 billion, with exports amounting $9.35 billion and the remaining accounting for India's imports.

Related Link: