India's Union Cabinet Approves Third Line of Credit to Bangladesh
3 May 2017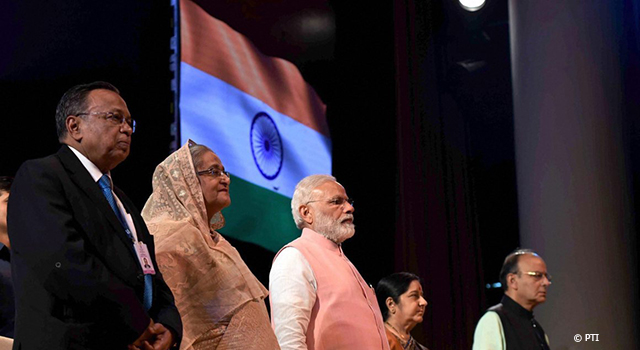 India's Union Cabinet, chaired by India Prime Minister Narendra Modi has given ex post facto approval to the Memorandum of Understanding (MoU) on the third line of credit of $4.5 billion to Bangladesh.
The MoU was signed during the visit of Bangladesh Prime Minister Sheikh Hasina to India in April 2017, and aims to deepen the strategic partnership between the two countries, and support development of infrastructure in Bangladesh.
This line of credit will fund projects designed to increase connectivity between the two countries by enhancing accessibility to India's northeast region.

Related Links: