Korea EXIM Bank, ADB Collaborate with the Government of Sri Lanka on the Colombo-Trincomalee Economic Corridor
26 April 2017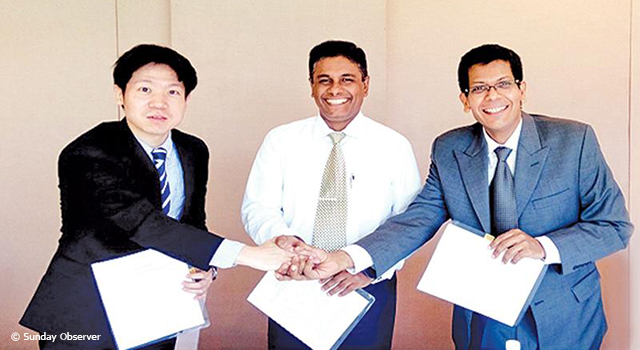 The Export-Import Bank of Korea (Korea EXIM Bank) signed an aide memoire with the Government of Sri Lanka and the Asian Development Bank (ADB) on 26 April, officially launching the Joint Consulting of the ADB and the Knowledge Sharing Program (KSP) of the Government of the Republic of Korea in drawing a blueprint for the Colombo-Trincomalee Economic Corridor (CTEC), in support of the Government of Sri Lanka.
The signing ceremony was held during a consultation workshop for the CTEC, where findings from the interim report of the CTEC Comprehensive Development Plan were presented by ADB. The study highlighted that strong high-level commitment to economic corridor development strategy at all levels of Government and engagement of the private sector are important aspects in moving the CTEC forward.
The CTEC development plan is a long-term and holistic policy instrument that provides opportunity for inclusive and sustainable development of Sri Lanka. It includes value-added inputs in four areas—urbanization strategies and creation of small cities, trade facilitation at international gateways, investment promotion and investor outreach activities, and promotion of entrepreneurship and innovative industries and enhancing the competitiveness of small and medium size enterprises (SMEs)—as recommend by the economic corridor experts mobilized by Korea EXIM Bank.
The Korea Exim Bank-ADB collaboration will enhance implementation of the CTEC development plan by bringing in best practices and lessons learned from economic corridor development projects carried out in the Republic of Korea in 1970-1980.
Related Links: