Contract Award for Phuentsholing Mini Dry Port
18 April 2017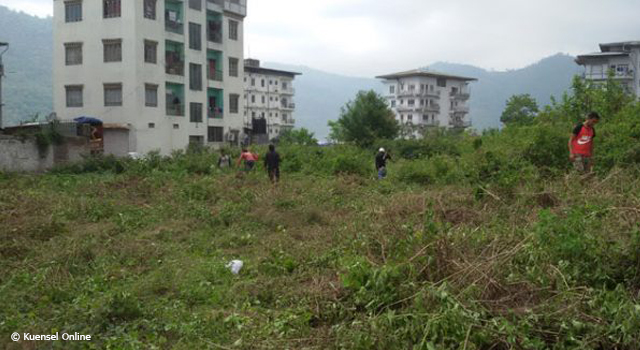 The design and build contract for the mini dry port project in Phuentsholing, Bhutan was awarded to M/S Marushin Shitaka at a cost of around $212 million (Nu 135.85 million) on 18 April 2017, with target completion in 20 months. Funded by the Asian Development Bank (ADB) loan/grant South Asia Subregional Economic Cooperation (SASEC) Road Connectivity Project, this mini dry port will help facilitate Bhutan's cross border trade, opening up access to better economic opportunities.
The mini dry port will handle truck cargo, helping to clear Customs congestion and reduce Phuentsholing's road traffic. Preparation of the 5.4 acre plot to be used for the mini dry port is ongoing. Port design is expected to be completed within five months.
The dry port will be accessed through Bau Bazaar, Jaigaon.
The Northern Bypass road, a 2.7 kilometer road that will connect Bau Bazaar to the Phuentsholing-Thimphu Highway, will also be constructed under the SASEC Road Connectivity Project.
The $69 million SASEC Road Connectivity Project was approved by ADB in July 2014.

Related Links: