Promoting Sri Lanka's Export Goods to BRICS Countries
28 March 2017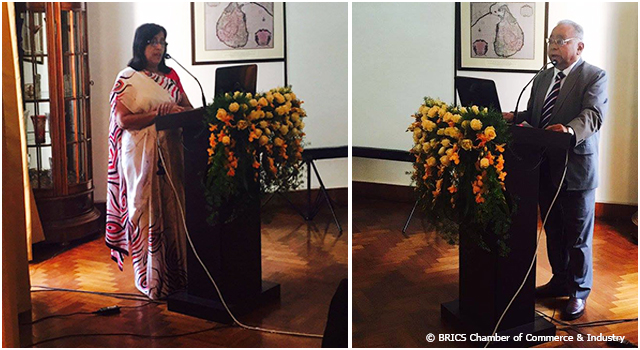 Around 40 members of the Brazil-Russia-India-China-South Africa (BRICS) Chamber of Commerce and Industry took part in a trade and investment promotion for Sri Lanka's export products, organized by the High Commission of Sri Lanka in India on 21 March 2017.
Ms. Chitranganee Wagiswara, High Commissioner for Sri Lanka, highlighted the country's focus on economic diplomacy in her inaugural speech, and encouraged investors and businesses from India and other BRICS countries to explore business opportunities in Sri Lanka.
Mr. Sumedha Ponnamperuma, Minister Counselor (Commercial), Sri Lanka, presented Sri Lanka's export goods, discussing available tariff concessions under different preferential trading arrangements, and available incentives to investors.
Related Link: