Bangladesh, Sri Lanka to Sign a Free Trade Agreement
12 February 2017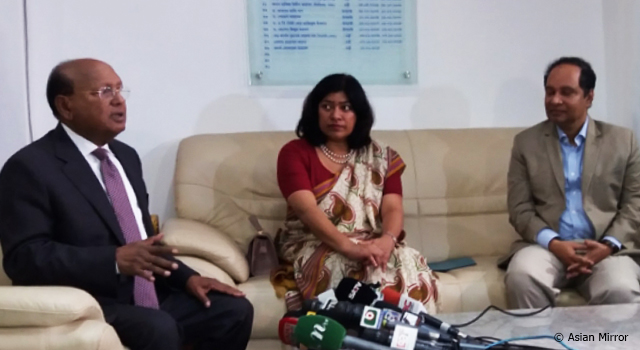 Mr. Tofail Ahmed, Bangladesh Commerce Minister, reported that Bangladesh and Sri Lanka have reached consensus to sign a free trade agreement (FTA) after meeting with Ms. Yasoja Gunasekera, Sri Lanka High Commissioner in Dhaka, on 12 February 2017.
The FTA will give Bangladesh access to Colombo Port, saving import/export traders at least three days, and allow exports of pharmaceuticals, paper, and cement at low import duties, according to the Commerce Minister.
Ms. Gunasekera is optimistic that the FTA would boost trade between the two countries.
On 9 February 2017, Mr. Rishad Bathiudeen, Sri Lankan Industry and Commerce Minister, stressed the need to sign an FTA in his meeting with Bangladeshi entrepreneurs. He also invited them to invest in Sri Lanka's pharmaceuticals sector.
This meeting, organized by Dhaka Chamber of Commerce and Industry and Sri Lanka-Bangladesh Chamber of Commerce and Industry, discussed ways to deepen economic cooperation between the two countries, including revision of the South Asian Free Trade Area list, direct marine connectivity between Chittagong, Mongla, Colombo, and Trincomalee ports, and strengthening of chamber-to-chamber relations.
In fiscal year 2015-2016, Bangladesh exported $30.45 million worth of products to Sri Lanka, and imported $45 million.
Related Links: