Hydropower Could Help Bhutan Economy Grow by 10.2%
2 February 2017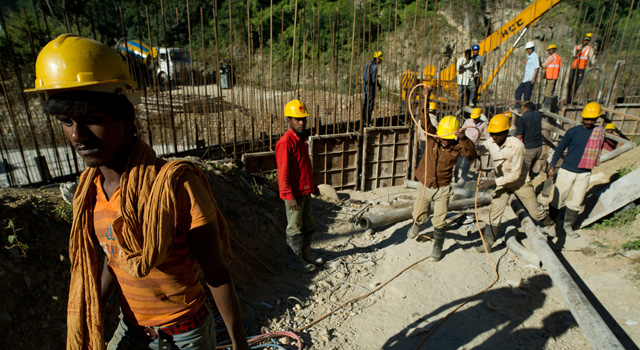 Bhutan's economy could grow by about 10.2% should the construction of planned hydropower projects proceed as scheduled. This is according to the recently released Royal Monetary Authority of Bhutan annual report. Hydropower was Bhutan's largest export in the last fiscal year, accounting for 32.4% of the country's total exports and 8% of its gross domestic product.
Run-of-river hydropower plants have driven economic growth, helping Bhutan meet many of its economic development objectives. The Royal Monetary Authority stated that the tapping of hydropower in Bhutan has been a story of successful bilateral cooperation and energy trade between Bhutan and India.
The 1,200-megawatt (MW) Punatsangchhu 1, the 1,020-MW Punatsangchhu 2, and the 720-MW Mangdechhu are now under construction, while the 2,640-MW Kuri-Gongri, the 2,560-MW Sankosh, and the 540-MW Amochhu are in development.
Under the terms of these joint ventures, the power plants would pay Bhutan 12% in royalties for 12 years, and after that, 18% for a 30-year concession period.
Bhutan is developing a number of hydropower projects on its own, while a $1.25 billion trilateral deal involving Bhutan, Bangladesh, and India is also in development. The Royal Monetary Authority expects the projects to create 6,500 jobs by 2020.
Bhutan has an estimated 24,00 MW hydropower potential, only 7% of which has been developed. The Government of Bhutan has committed to developing hydropower in an environmentally responsible way.
Related Link: