Government of India Forms National Committee on Trade Facilitation
12 August 2016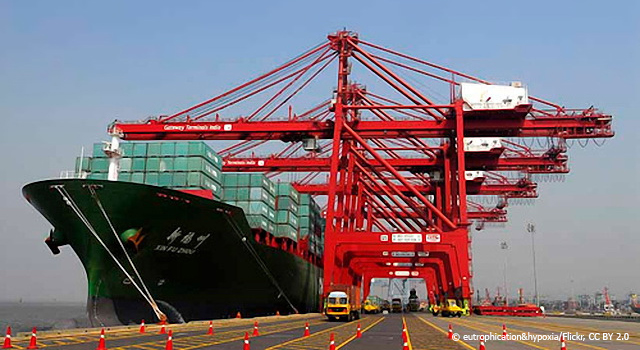 The Government of India has established a National Committee on Trade Facilitation (NCTF), in line with a provision contained in the World Trade Organization's (WTO) Trade Facilitation Agreement (TFA) to "establish and/or maintain a national committee on trade facilitation to facilitate domestic coordination and implementation of the WTO TFA."
India's NCTF will be chaired by the Cabinet Secretary, while its Secretariat will be housed within the Central Board of Excise and Customs (CBEC). Functions of the NCTF include
Leading the development of a pan-India road map for trade facilitation;
Synergizing various trade facilitation perspectives across the country; and
Conducting outreach programs for sensitization of all stakeholders about the TFA.
Member, Customs, CBEC will chair a steering committee to identify the nature of required legislative changes, and lead assessment determining India's level of compliance to the TFA. It will also be responsible for forming and monitoring operation of an ad hoc working group of experts dealing with specific trade facilitation concerns.
NCTF membership include Secretaries from departments of Revenue, Commerce, Agriculture, Home, Shipping, Health; Chairman CBEC; Chairman Railway Board; Director General of Foreign Trade; and representatives from trade associations, including the Confederation of Indian Industry, Federation of Indian Chambers of Commerce and Industry, and Federation of Indian Export Organizations. Joint Secretary, Customs, CBEC will function as Member Secretary.
The WTO TFA contains provisions for expediting the movement, release and clearance of goods, including goods in transit. It also sets out measures for effective cooperation between Customs and other appropriate authorities on trade facilitation and Customs compliance issues – objectives in line with India's "Ease of Doing Business" initiative.
The Government of India ratified the WTO TFA, submitting its instrument of acceptance, on 22 April 2016.
Related Links: