SASEC Celebrates International Customs Day
26 January 2015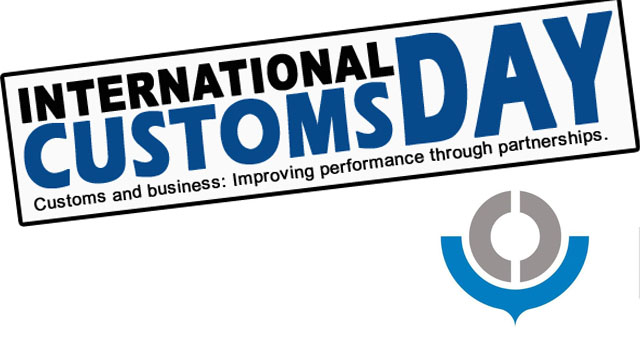 The World Customs Organization (WCO) celebrated International Customs Day on 26 January 2015 to promote Coordinated Border Management (CBM) under the theme, "Coordinated Border Management – An inclusive approach for connecting stakeholders". CBM is now recognized by the Customs community as a potential solution of the 21st century. A coordinated approach by border control agencies includes balancing trade facilitation with trade security to ensure efficient and effective border management.
The Department of Revenue and Customs in Bhutan awarded WCO Merit Certificates to best performing Customs officials, recognized taxpayers with good compliance records, and awarded certificates of appreciation to best performing business entities. Relevant stakeholders, border enforcement agencies and cross-border Customs officials of India, Nepal, and Bangladesh also joined the celebration.
In Bangladesh, President M. Abdul Hamid and Prime Minister Sheikh Hasina gave separate messages on the occasion. Prime Minister Sheikh Hasina said the Government is implementing various programs to modernize revenue collection activities. Customs offices have been automated and digitized.
Sri Lanka also recognized the role of Customs officials and agencies in maintaining border security.
Meanwhile, the Maldives inaugurated the "Pre-Arrival Declaration Processing" and "Simplified Customs Declaration" services. Minister of Tourism Honorable Ahmed Adheeb launched these services. The pre-arrival declaration processing service will eliminate the current manual entry of manifest by Customs officers and facilitate the quick release of import shipments. The simplified Customs declaration service will replace the current Goods Declaration Form with a new one to simplify entries and reduce document processing and clearance time.
The WCO dedicates the theme of CBM to its members, encouraging them to promote enhanced coordination practices through their respective Customs administrations.
Related Links:
Today is International Customs Day
International Customs Day Falls Today
Int'l Custom Day Tomorrow 
International Customs Day Celebration
Customs Inaugurates Pre-Arrival Declaration Processing
CBM – An Inclusive Approach for Connecting Stakeholders