India Delivers Broad Gauge Railway Trains to Nepal
18 September 2020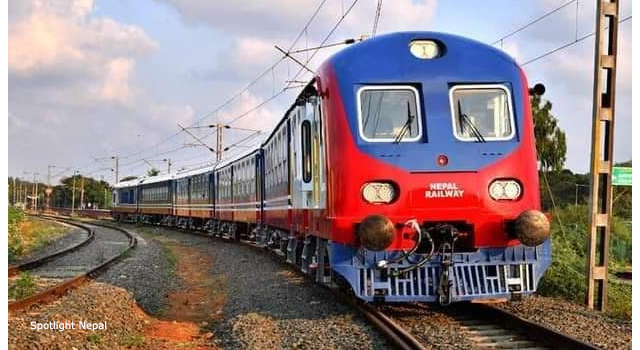 Two modern DEMU (Diesel – Electric Multiple Unit) train sets were delivered by India's Konkan Railways to Nepal Railways, and a trial run was conducted on 18 September 2020.
Mr. Piyush Goyal, Minister of Railways of the Government of India, lauded the train service as being beneficial to both countries.
Designed and manufactured by Indian Railways' Integral Coach Factory, the two DEMU 1600 HP trains will usher in broad-gauge railway service in Nepal. They are set to run between Jayanagar, Bihar in India, to Kurtha in Nepal with operations planned beginning mid-December.
The 34-kilometer-long Jayanagar–Kurtha Railway link was built by Ircon International Limited, formerly Indian Railway Construction Limited, under the India–Nepal Development Partnership program, financed by the Government of India.
Related Links: