Second Integrated Check Post along India-Nepal Border Inaugurated
21 January 2020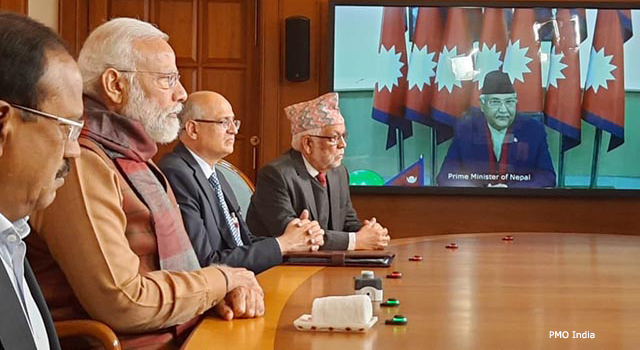 India Prime Minister Narendra Modi and Nepal Prime Minister KP Sharma Oli jointly inaugurated the Integrated Check Post at the Jogbani (India)-Biratnagar (Nepal) border on 21 January 2020 via video conference.
The check post was built with Indian assistance of $19.64 million (around NPR 2.24 billion). It houses Customs, Immigration, and Border Security to facilitate the movement of passenger and freight between the two countries. The new integrated check post has modern warehousing facilities and adequate facilities for quarantine.
According to a statement by the Indian embassy, Biratnagar is the third largest revenue collecting check post in Nepal. The new facilities installed are expected to ease the processing time.
This is the second check post along the India-Nepal border. The first integrated check post between India and Nepal is along the Raxaul-Birgunj border point. This was inaugurated in 2018.
Related: